Hunting Drop Camps
Equipped Hunting Drop Camps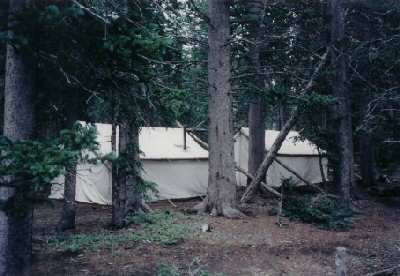 Cost:
$2200 per 2 hunters for 7 day hunt. Additional $700.00 for each additional hunter. Max of 4 hunters per camp.
50% nonrefundable deposit

We provide horses and a wrangler to pack you in and out of the wilderness camp. This service provides a 12X14 wall tent for each group of four people. Wood stove, lantern, propane stove for cooking. Table, cooking utensils, sleeping cots, pads, shovel and an axe will be provided. One pack horse and one riding horse per person to go in and out.

Horses are not left with you.

---
Hunting Drop Camps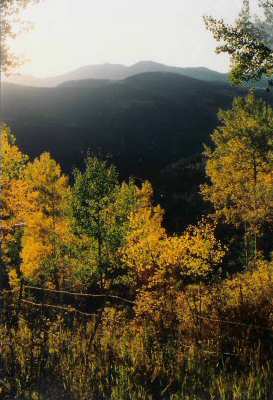 We provide horses and wrangler to deliver you and your equipment to the camp site of your choice in the wilderness. If you don`t have a site we can suggest some that will put you in a good hunting area. You will be picked up on the pre-arranged date.



In the picture below we are returning to a drop camp to pick up hunters.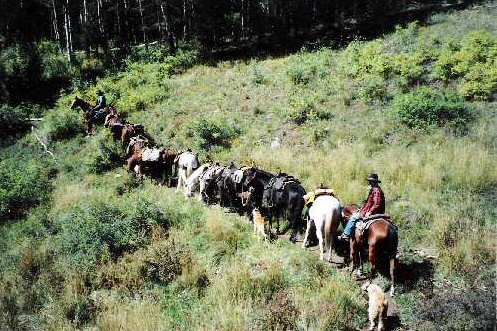 Cost:
$200.00 for each horse needed.
150 lb weight maximum on each pack horse.
$200.00 per day for wrangler sometimes 2 wranglers are needed
50% nonrefundable deposit required
Horses are not left with you.